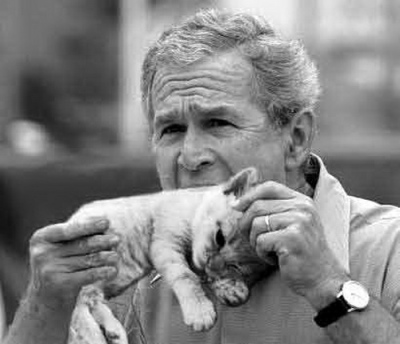 Food, love to eat it, hate what it does to the hips!
Losing weight can be hard. How do you even begin this process? So you know you need to exercise more and eat less? So what should you be eating? What should a 'good' meal look like? What are 'good' snacks? I asked the 'Losing It' Contestants what are some things they are currently eating. Here's what they said...
Kristen
My favorite meal is a grilled chicken breast, salad (spinach, feta cheese and apple) and couscous. I love green tea in the afternoon since I need energy at that time. Plus it is warm in my stomach which is comforting to me. I also buy a ton of organic veggies and fruit, cut them up and have them lying on the counter so I can snack all day on them. Recently I bought a pack of seaweed to snack on. According to Real Age, seaweed helps block fat... I will let you know if it works on me!
Bridgette
Kari
Kendra
Snacks: nuts, fruit, dried fruit, granola bars. Always have a bag of lettuce around, bag of baby carrots, foods you don't have to prepare in order to eat -- you can just grab and eat healthy.
Kelly
Change all snacks to fruit or veggies. For meals I am trying to reduce the carbs on my plate. For dessert (only sometimes) I LOVE frozen berries with a few tablespoons of yogurt and some milled flax seed for fiber and texture...YUM!
Shariah
Good snacks I like are hot tea, celery with peanut butter, and a handful of nuts
Deb
Hummus with cucumbers and carrots
Roberta
Oatmeal: (yummy, I eat this EVERY morning)
1 teaspoon honey (can substitute with raw sugar, substitute sweetener)
For protein (add pecans, walnuts, almonds, etc.)
For added sweetness (add cranberries, raisins, prunes, etc.)
Lettuce wraps: (makes 1 wrap, I usually eat 2 wraps)
1 piece of meat (turkey or ham)
1 serving of cheese (cream, provolone, havarti, or muenster)
Wrap meat, spinach leafs, and cheese within lettuce leaf
Enchiladas: (makes 1 taco, I usually eat 2 tacos)
¼ cup shredded meat (chicken or beef)
2 tablespoons shredded roman lettuce leaf with spinach
1 teaspoon shredded cheese (mozzarella, cheddar, Oaxaca, fresco, panela)
1 teaspoon of sour cream or plain yogurt
1 teaspoon any salsa or a squirt of bottled hot sauce
Wrap all ingredients into tortilla
May add 1 cup cooked beans (black, Peruvian, or pinto) as a side dish
Keisa
The majority of your shopping should be the outside isles only (produce, dairy, and meat).
Change from white enriched pasta and grains to whole wheat or whole grains. There isn't much of a taste difference but the fat/calories saved is a big difference.
Eat in moderation and slowly. It takes 7 minutes for your brain to catch up with your stomach so eat slow and hold off before going for seconds because chances are that you don't need any.
Drink red wine, that's not necissarily a diet tip. I just like it...
Yes, for all those 'shaken' a little by my 1st picture, here's the real photo. chuckle. snort. ha.